Another month passed, and another photo of the month to publish. I'm starting to get the hang of sharing a photo a month. This month sure was easier than last time.
This time, I got a frame I tried to take a few times until the right conditions came together. The right weather, the right sky, and not too much foot traffic cause distractions.
I wanted the person in the photo to wear something light to contrast against the darker tones of the bridge - I cheated and asked for help, so the person in the shot was placed. I guess that's still fair.
I like how the handrail perfectly splits the frame between industrial on the left and nature on the right. Sane with tones, they are pretty dark on the left and bright on the right. Overall, I'm pleased with this shot.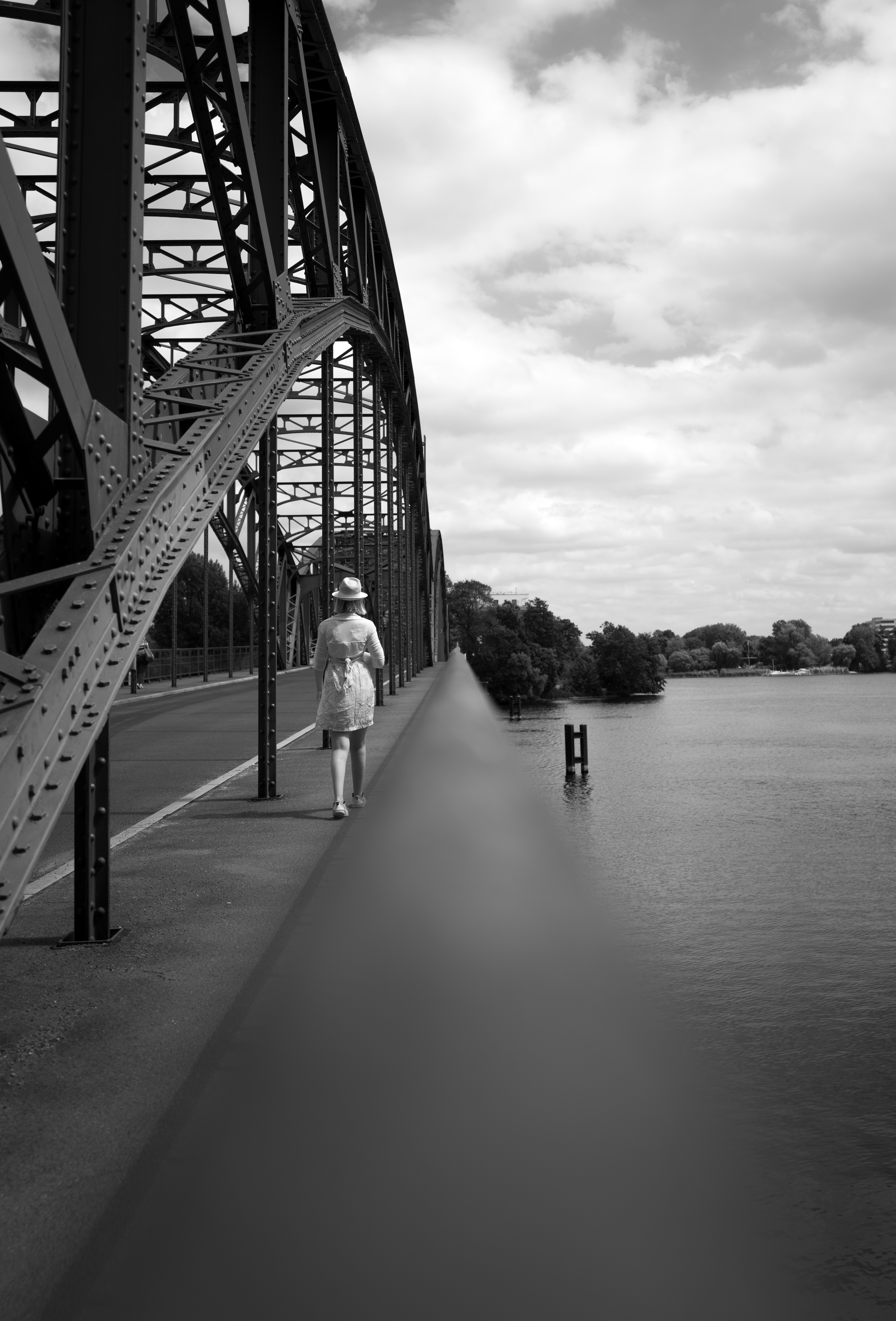 ---