Huzza, it's the second month of my attempt to publish a photo of the month. This month I was very excited the entire month since the photo for this month is one I love.
It's shot in black and white, with an amazing film, ADOX CMS 20 II with the Nikon F4 with a 50mm f/1.8 prime lens. I love how much detail the film can capture. Any grain is from the digital camera rather than the film.
What I like about this photo is the symmetry of the almost brutalist looking house on the left and the lofty tree on the right. And how the edge of the roof draws the eye into the center of the frame. Last but not least, the lovely glow from the sun behind the tree.
Fun fact, the smear on the building, that's not visible to the naked eye, I suspect something reflective was spilled / painted, on the building that the film can capture. ADOX CMS 20 II isn't a IR film so perhaps it's ultraviolet paint?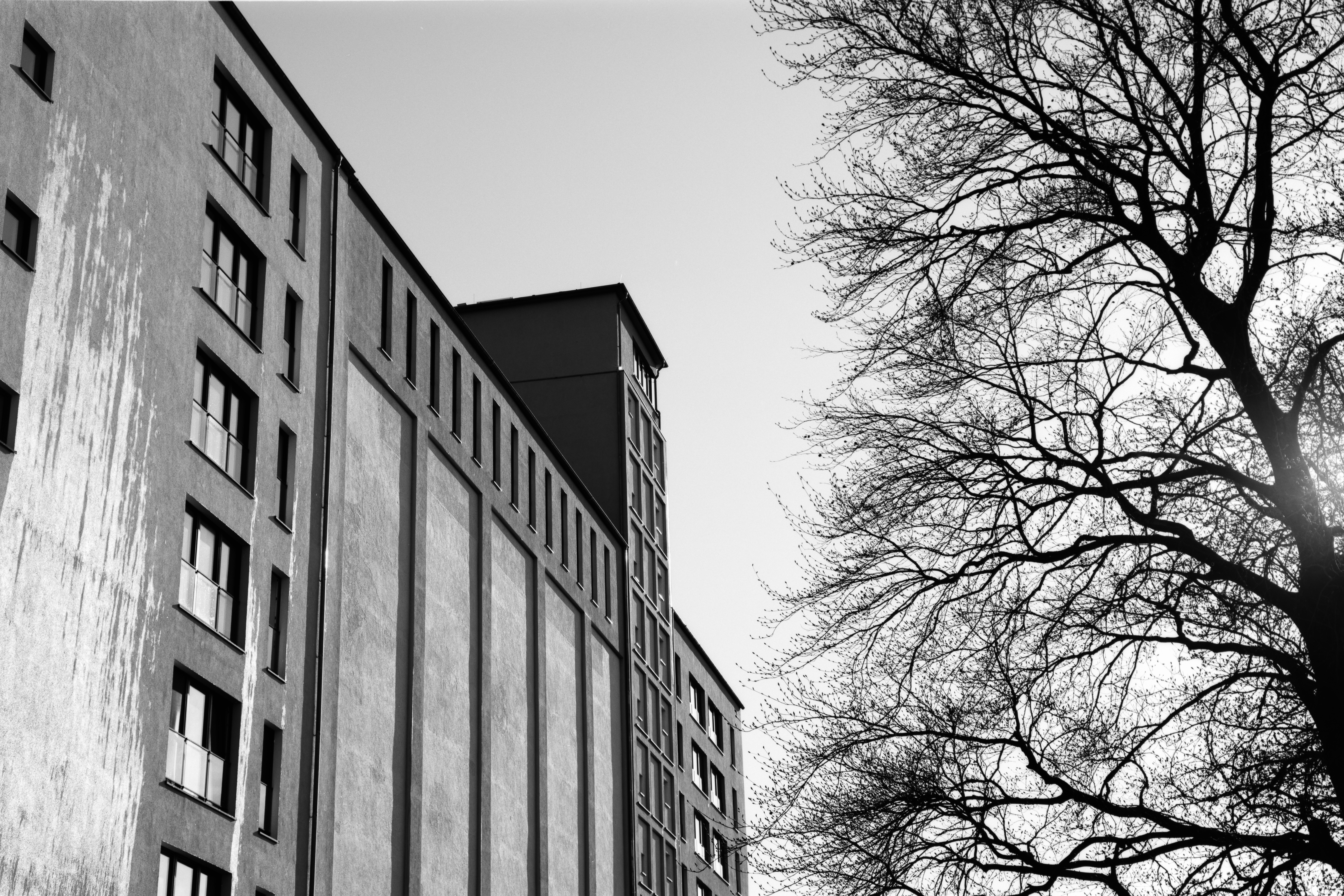 ---